TRON is currently being traded at $0.0162, and it may soon fall to $0.0151 Over the last 30 days, it has been through many steep ups and downs
TRON is currently being traded at $0.0162, and it may soon fall to $0.0151
Over the last 30 days, it has been through many steep ups and downs
TRON (TRX) has moved through immense price volatility over the last 30 days. Its value has been subdued by 4.30% in this period, and the current price stands at $0.0162. The short-term outlook may not have any quick turnaround of the situation.
TRON Price Analysis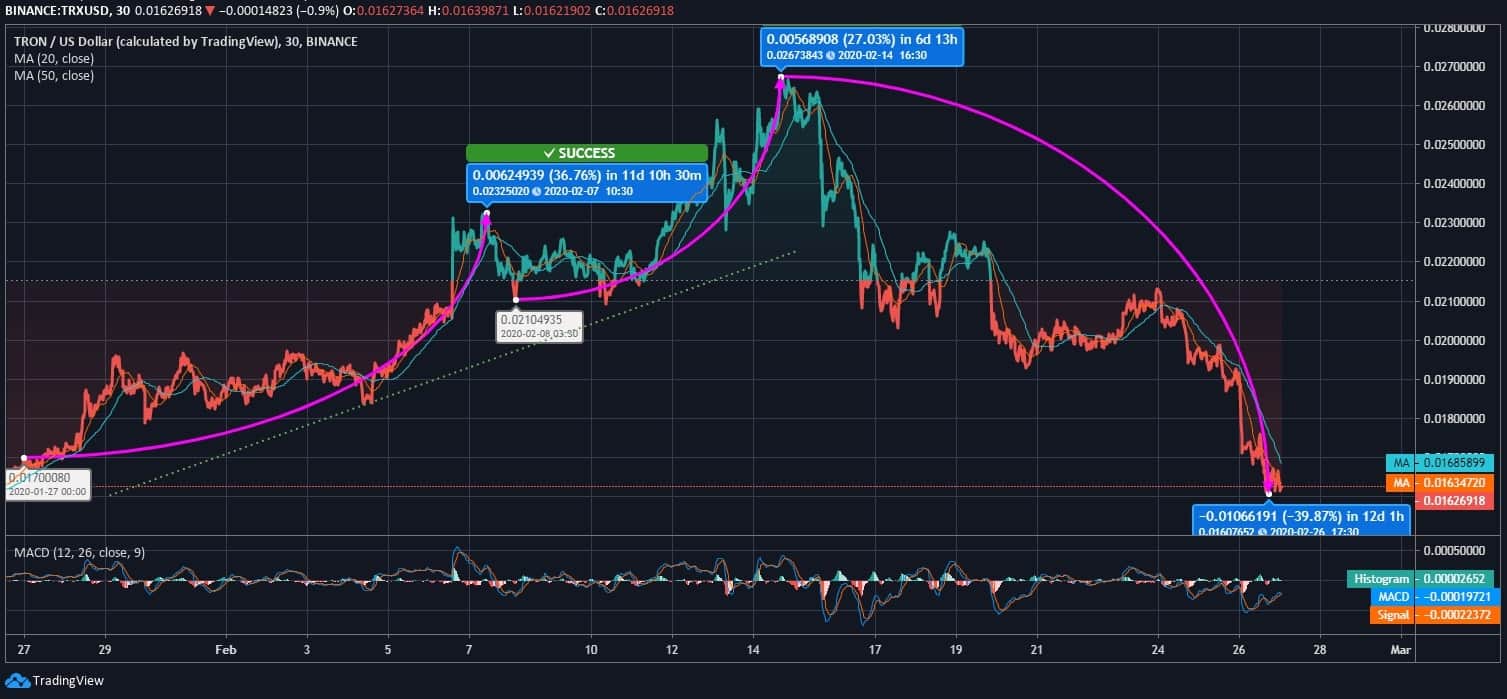 TRON coin was trading at $0.0170 on January 27, and in the next 11 days, it marked a massive hike of 36.76% value and touched $0.02325. It was followed by another price hike to the extent of 27.03% between February 08 and 14. In these six days, TRON cryptocurrency reached the ace point of the month at $0.0267. However, this high figure was not sustained for long, and the currency started trading downwards and recorded a huge drop of 39.87% and touched $0.0160 by at the time of writing this analysis.
TRX's MACD line is well above the signal line, and it hints at the possibility of price recovery in the upcoming hours. The current value of TRON coin is also standing below its short-term daily 50 days and 20 days moving averages by a decent margin. As per the current movement, the currency may fall to the next support at $0.0151 soon.